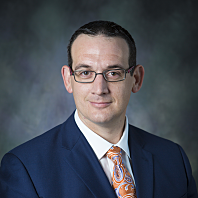 Dr. Ryan Kessler
Dr. Kessler received his Bachelors of Arts degree in History/Secondary Education from Salisbury University, a Master's Degree in School Leadership from Wilmington University, and a Doctorate in Innovation and Leadership from Wilmington University. Dr. Kessler began his career in 2005 as a Social Studies teacher at Parkside High School. In 2012, Dr. Kessler became an Assistant Principal at Delmar Elementary School. Then in 2019 Dr. Kessler was appointed Principal of Pemberton Elementary School. He resides in Wicomico County with his wife, Brooke, and daughters, Elizabeth & Rylee. He enjoys spending time with his family and watching the New York Yankees and Washington Football Team.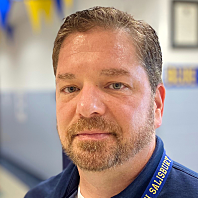 Mr. Chris McLaughlin
Mr. McLaughlin moved to the Eastern Shore from Philadelphia in 2006. He began his educational career as an assistant in 2007 at Westside Intermediate in Wicomico County. He is starting his 16th year in Wicomico County Public Schools where he has worked at 4 schools Westside Intermediate, Prince Street Elementary, North Salisbury School, and now Delmar Elementary. Mr. McLaughlin has spent time as a Classroom Teacher, Special Education Teacher, Reading Interventionist, Dean of students and now as Assistant Principal. He received his Masters of Elementary Education from Wilmington University. He returned to school in 2016 to obtain his Masters in School Leadership from Capella University in 2019. Mr. McLaughlin's educational philosophy is based on his uncompromising belief that all students can learn, given a positive learning environment, a committed and focused educational team, and an encouraging community. Mr. McLaughlin lives in Salisbury with his son Aidan and daughter Teagan. Together as a family they enjoy camping, fishing, and exploring all our Eastern Shore has to offer . "The beautiful thing about learning is no one can take it from you." - B.B. King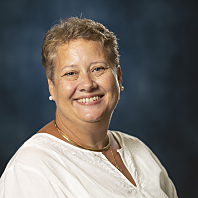 Ms. Shelly Hall
Shelly Hall was born and raised in Sharptown, Maryland and graduated from Mardela Middle and High School. She then went to further her studies at Salisbury University where she received her Bachelor of Science Degree in Elementary Education, a Master of Education Degree in Public School Administration, and a second Master of Education Degree as a Reading Specialist. Over the course of Mrs. Hall's 30 year career she has taught science, social studies, and reading intervention to middle school aged students. After, she enjoyed teaching third grade reading, language arts at the elementary level. Mrs. Hall has served as Assistant Principal at Westside Intermediate School, West Salisbury Elementary School, and Westside Primary School. Shelly enjoys reading, photography, and traveling with her husband, Fred, and two children, Emma (23) and Ethan (17). Mrs. Hall prides herself on being a life-long learner. She strives to instill in children that education is the key to success. Shelly is looking forward to working with and making a positive difference in the lives of the students at Delmar Elementary this year.